ABI MasterMind® Visitor Manager is designed to streamline and automate the processing of visitor registration, verification, credentialing, and on-site history. The module provides the ability to pre-register visits, send notifications/alerts to hosts and visitors, create custom credentialing with variable guest access levels, and track visitors on premise at any given time. Whether your organization has one or more locations in a single venue, region, or across the continent, Visitor Manager can consolidate the visitor tracking process with one enterprise level solution.
Visit Today
An easy to use dashboard designed with an all-in-one interface
Can create new visits easily from the dashboard
Shows visits scheduled for "Today" in a sortable list with detailed visit information displayed.
Color coded display for easily identifying visit statuses and alerts
Ability to print credentials in advance or as visitors check in
Visit Registration
Pre-register visitors through the system or a web/mobile interface.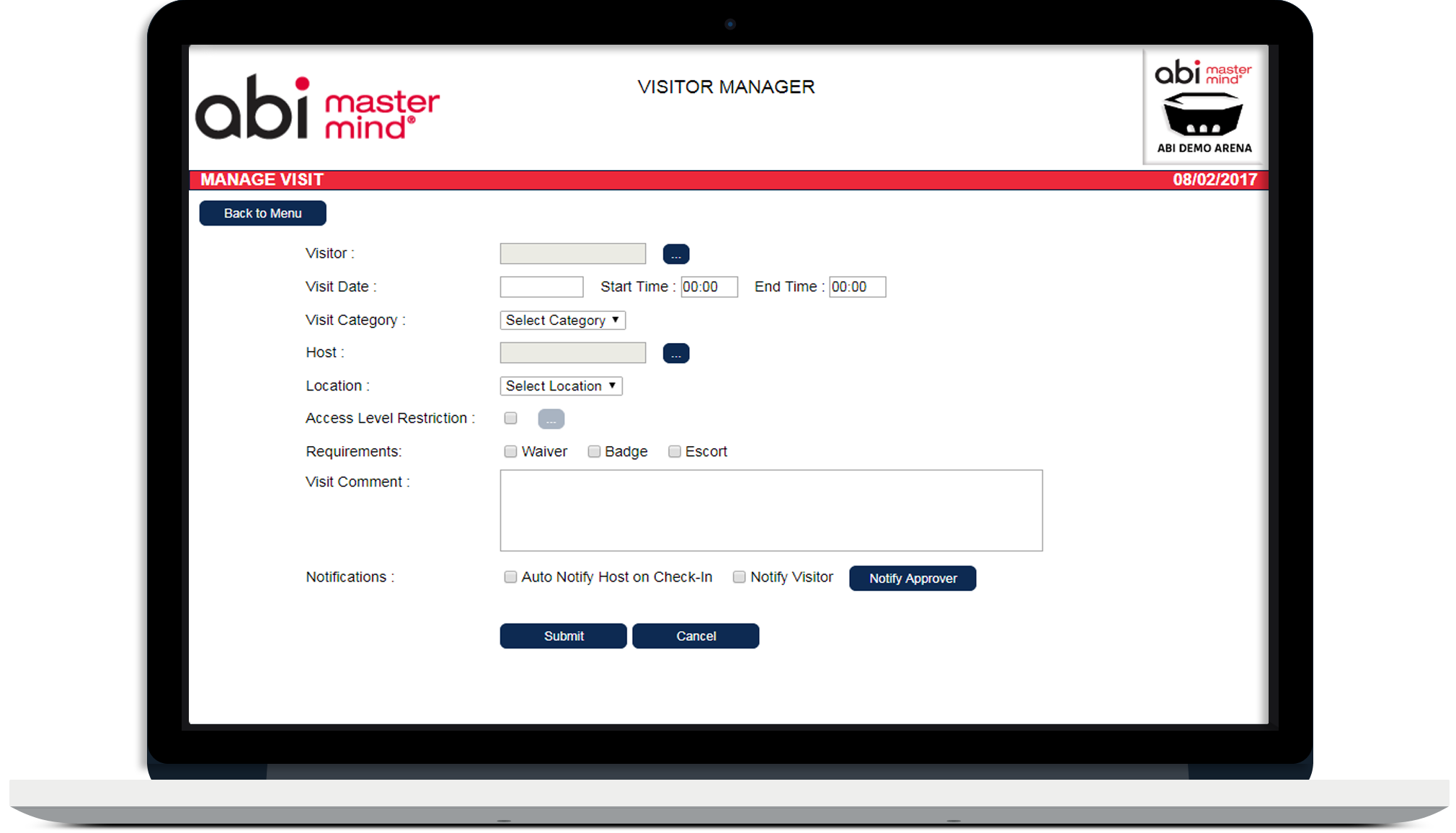 Visit Time, Duration, Category, Location, Host, and Escort are all detailed
Tracking of waivers or documents that may be required upon entry
Custom messages with attachments can be sent to the visitor when the visit is created
The system manages both requests and approvals by various users via web interface
Hosts can be auto notified upon visitor check-in
Credentialing
Print any type of credential directly from the module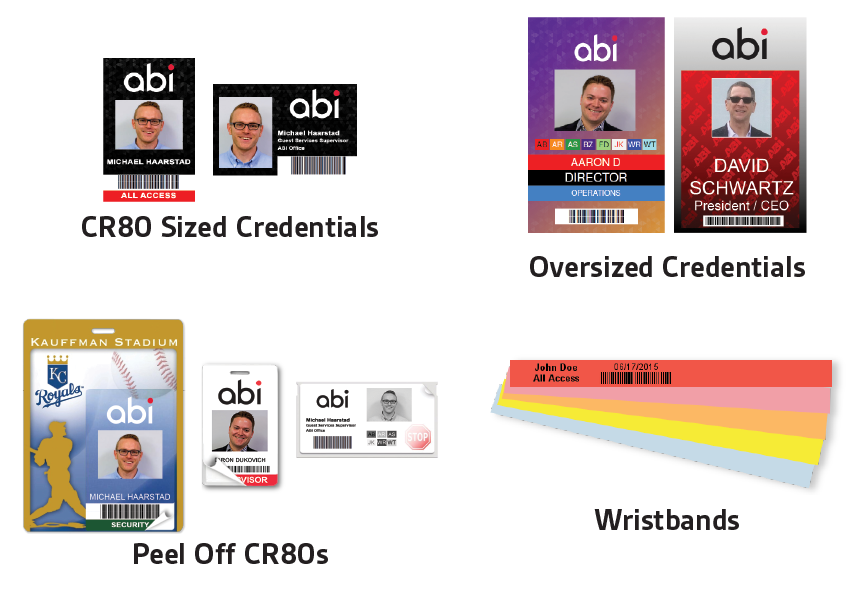 Custom credentials can be designed and printed from the system including: standard credit card size, oversize, wristbands, and self-expiring adhesive backed badges
Credentials can be pre-printed or created at the time of the visit
"Access Levels" can be assigned to credentials for quick visual verification
Visitor Tracking
Track and store any information about your visitors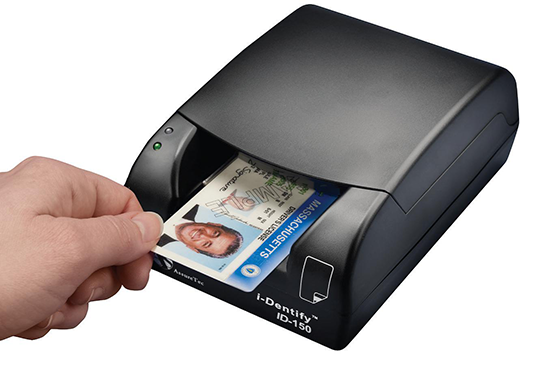 Visitor information is tracked which enables quick pre-registration for returning visitors
Utilizing an optional Driver's License scanner, a visitor's information can be quickly stored and verified including the capturing of Driver's License photographs to be used in credentialing
Ability to store multiple photos of visitors
Infractions can be assigned to visitors for incident tracking purposes
"Alerts" or "Bans" can be assigned to Visitors displaying special instructions or security warnings